Looking for some inspiration for a Plate Tectonics Stories submission? Look no further! Some of our early entries have set the bar high for creative approaches to Plate Tectonic Stories.
In the School Groups category, we had this delightful entry from the Year 3 class at Abbey Gate Primary School in Nottingham where the students performed an interpretive dance for a whole host of tectonic-related natural hazards including volcanoes, earthquakes and tsunami!! You can watch the full performance below.
We also had this entry from Patrick Corbett who submitted the following poem inspired by Plate Tectonics.
Plate tectonics
Man rides on the Earth
On plates of SiAl
In a sea of SiMa
Oblivious to a dynamic hearth
Gaia is safe, for now,
Human timescales are very short
With a static-bound ignorance
Of the slow processes below
Folk's place is in the valley section,
As we denude all to a base level.
Convergence elevates the land
For renewal to start over the chain reaction
Need some new crust?
Spreading invites replenishment
Not an Iceland but a hot land
The planet's not bust!
If only the faults were able
To transform those
Sceptics to geologists.
Wouldn't the World be more stable?
Patrick Corbett
27 January, 2018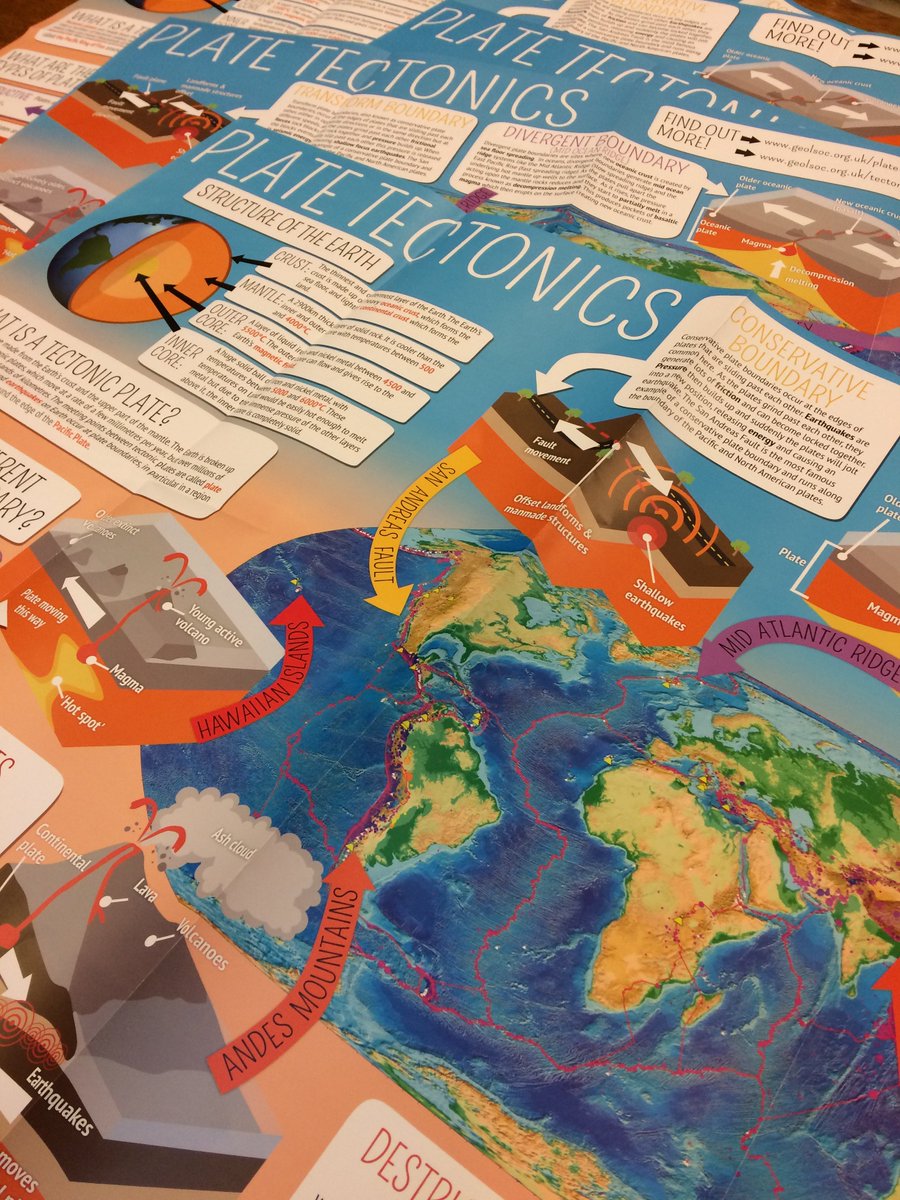 Feeling inspired? Don't forget, the competition is open to applicants of all ages and to school groups. To find out more about the competition, head to our dedicated competition page for individual submissions. Interested school groups should head to the School's Competition webpage. Don't forget, school groups that enter receive an A1 sized poster on plate tectonics.